We ran our 2nd WIP Night at our office on a chill Friday night last week! WIP Night is an event we run every few months, meant to be a space for game developers in Sydney to share their works-in-progress, gain feedback, and of course, connect with fellow developers. As a studio, we've always taken pride in supporting other developers of all backgrounds, and are honoured to have featured so many wonderful games!
Here's a round up of the games showcased this time!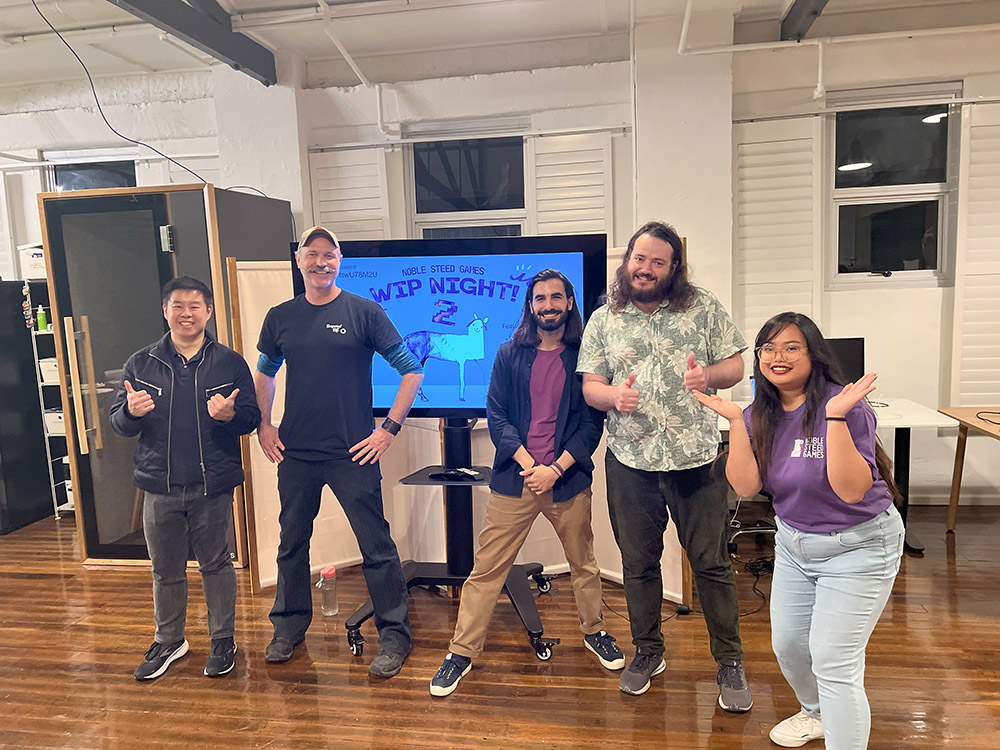 Temporal Riff is a stylish action/puzzle game set in a surreal universe where the enemy movements create the musical soundtrack. On the night, Andrew shared a little bit about the history of the game, as well as how he had an interest in time signatures and polyrhythms. With several videos showcasing in-game mechanics that incorporate the music, Andrew explained how the game illustrated a world where music was able to hurt you. To escape and save themselves, the player has to tune into the various beats, resolving puzzles based on these music concepts!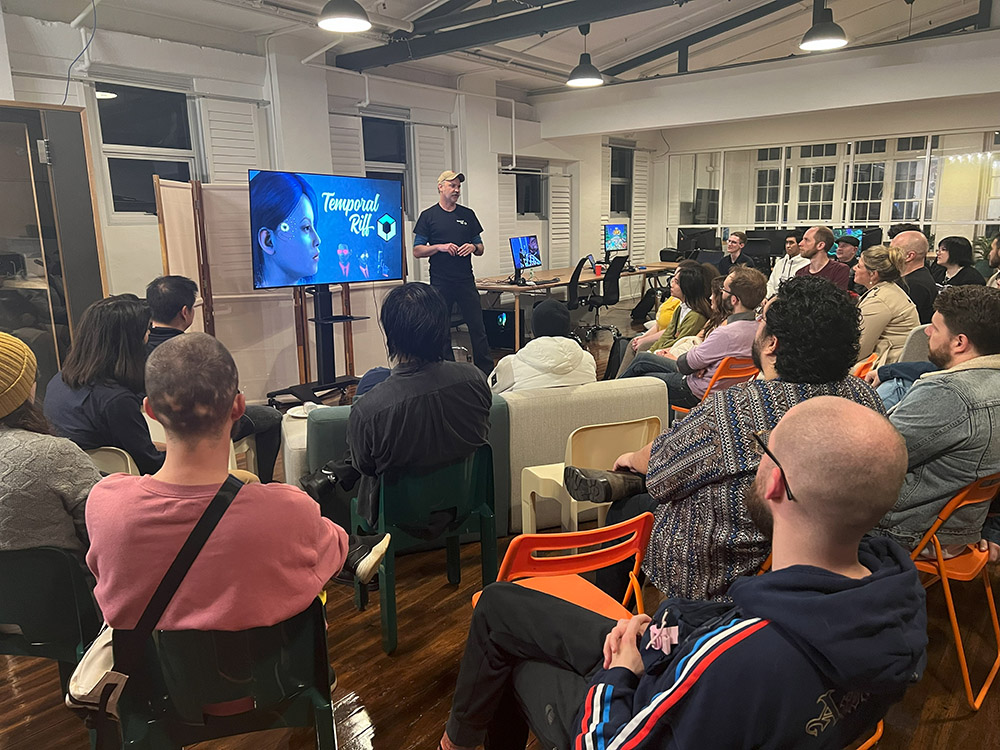 The Master's Pupil is a hand painted puzzle-adventure story set in the eye of 19th century impressionist painter Claude Monet. During the event, Pat share several about how the game's visual design was inspired by closeup photos of the iris' muscles and sinews (Hence the green vines in early levels). With several slides showing his handpainted assets broken down, Pat shared how difficult it was to paint everything, experiencing many trials and errors over 7+ years spent creating the game.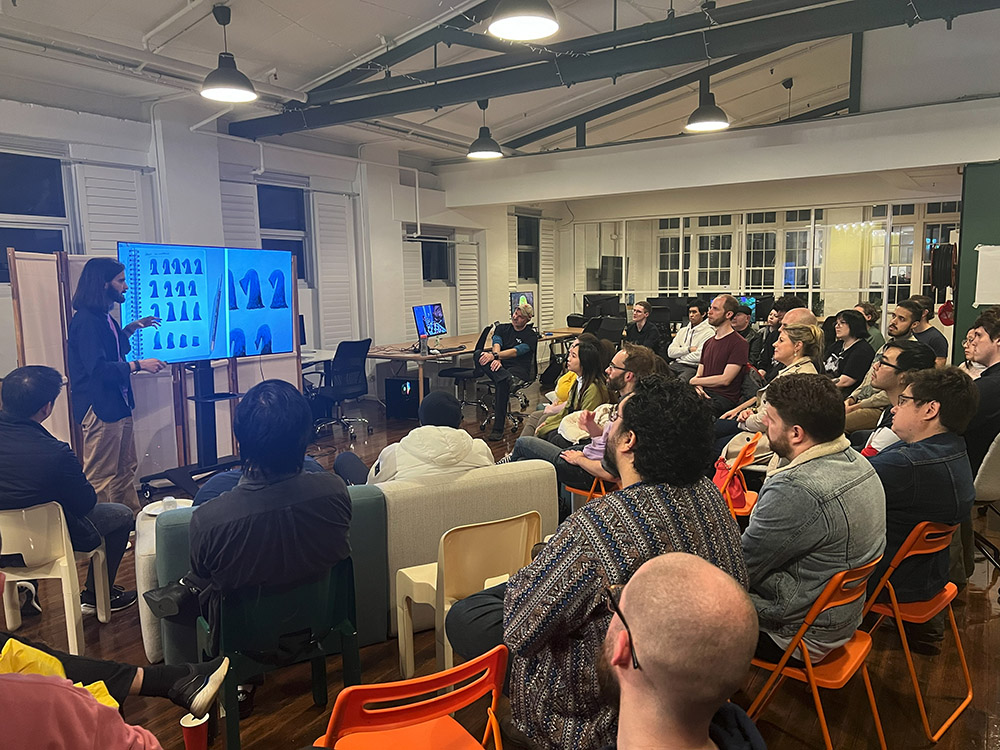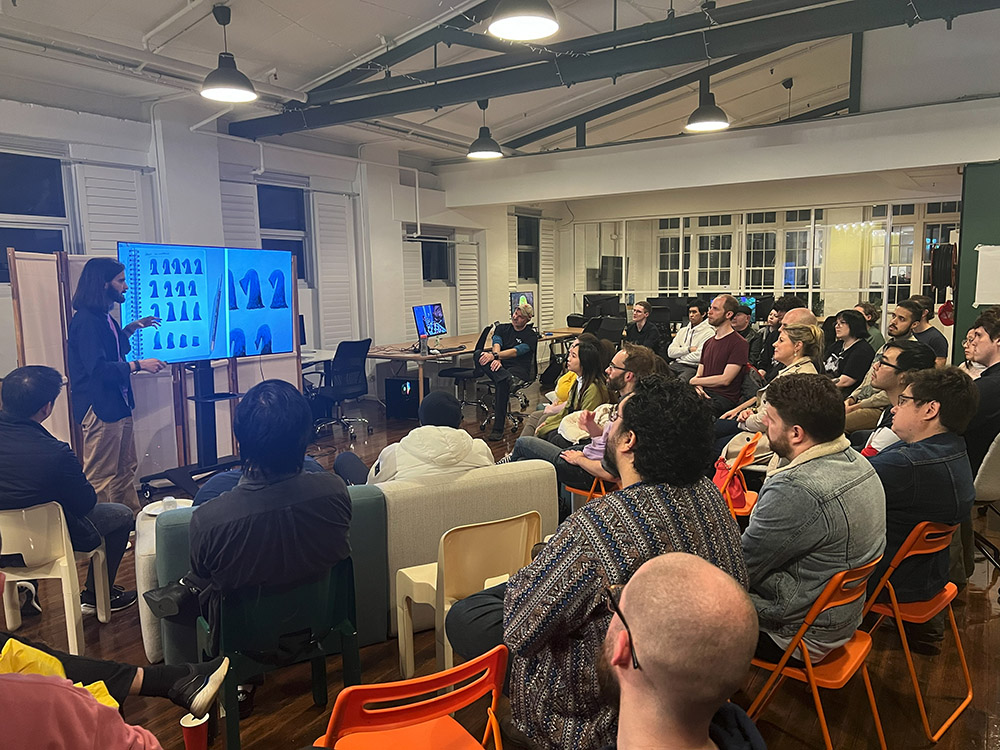 One example he shared was using a cork to create a stamp and animate an enemy in-game (Monet's cataract), and in another, strange doors that sniffed and sneezed at the player to either reject them or let them pass. Pat explained that the game relied on its environment teaching players how to play the game, with no text instructions whatsoever, hence the bizarre living doors and several other level design choices. To end his presentation, Pat also shared how his art process led him to paint a 'penis' when his roommate mistook one of the assets for a monster's leg for it. (Understandable, haha!)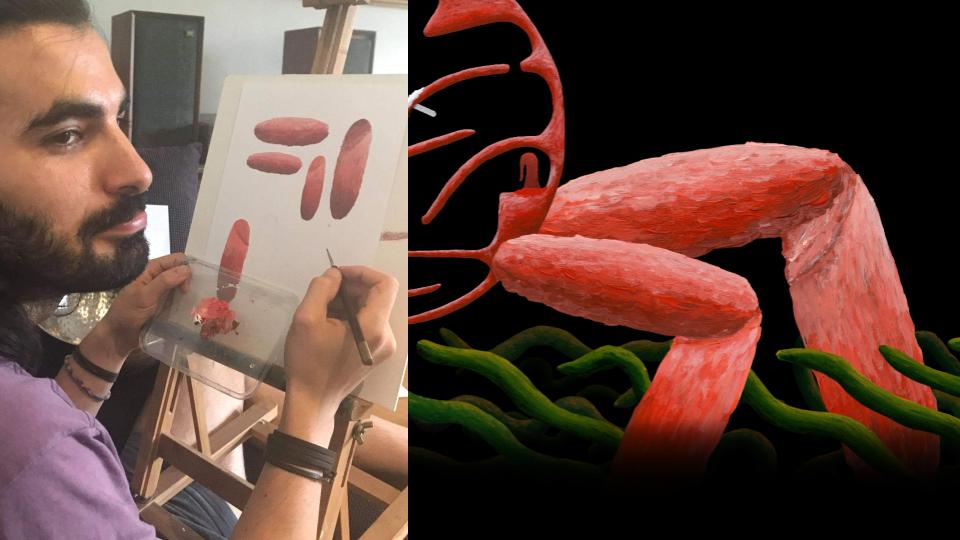 Guilds n Glory is a cute medieval battle royale, where you control a whole army instead of just one character and recruit enemy troops! During his presentation, Anthony shared about the game's various movements, briefly going over steering behaviours. In Guilds N Glory, players have 4 different steering behaviours: Wandering, steering, seeking and flocking. Anthony went over the game's core loop, sharing about the 6 different guilds players could play as, each with their own abilities and attacks. In addition to all of this, he shared about how the game evolved in 8 years, from a hackathon game, War of the Geeks, into what it was today! It was also revealed that Anthony's kid was his QA tester, being one of the first to play the game always. Aww!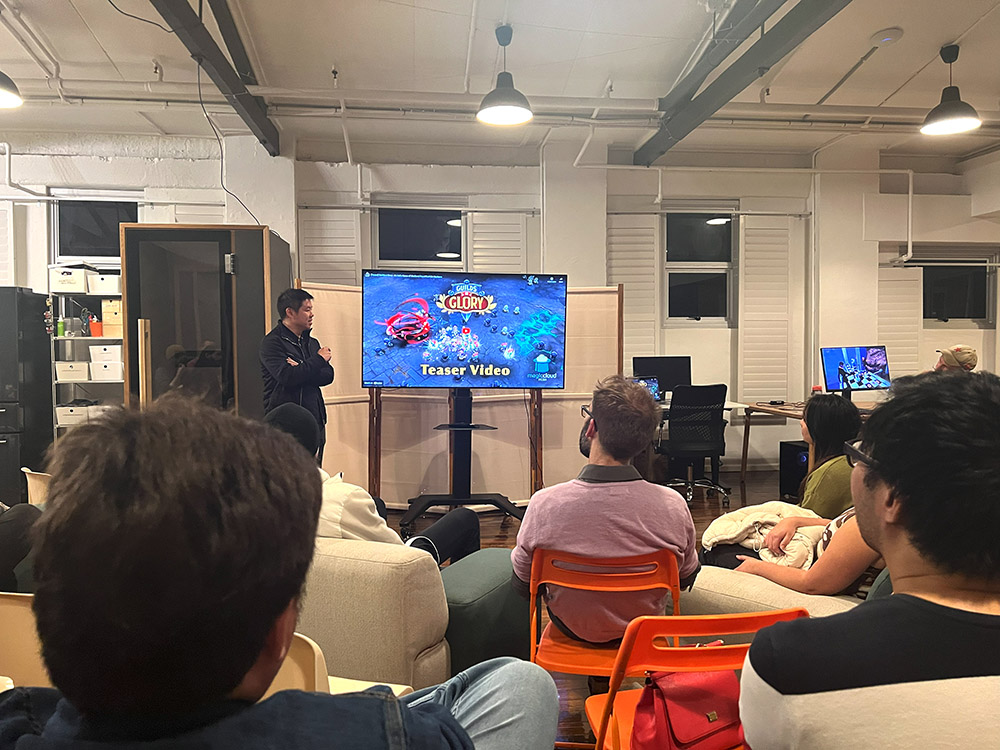 After all the presentations, the rest of the night was reserved for playtesting, chatting and having wonderful nibbles! It was a lovely and cosy night, and we're so glad to hear people enjoyed it! Especially grateful for the many adorable horseys doodled onto our feedback wall: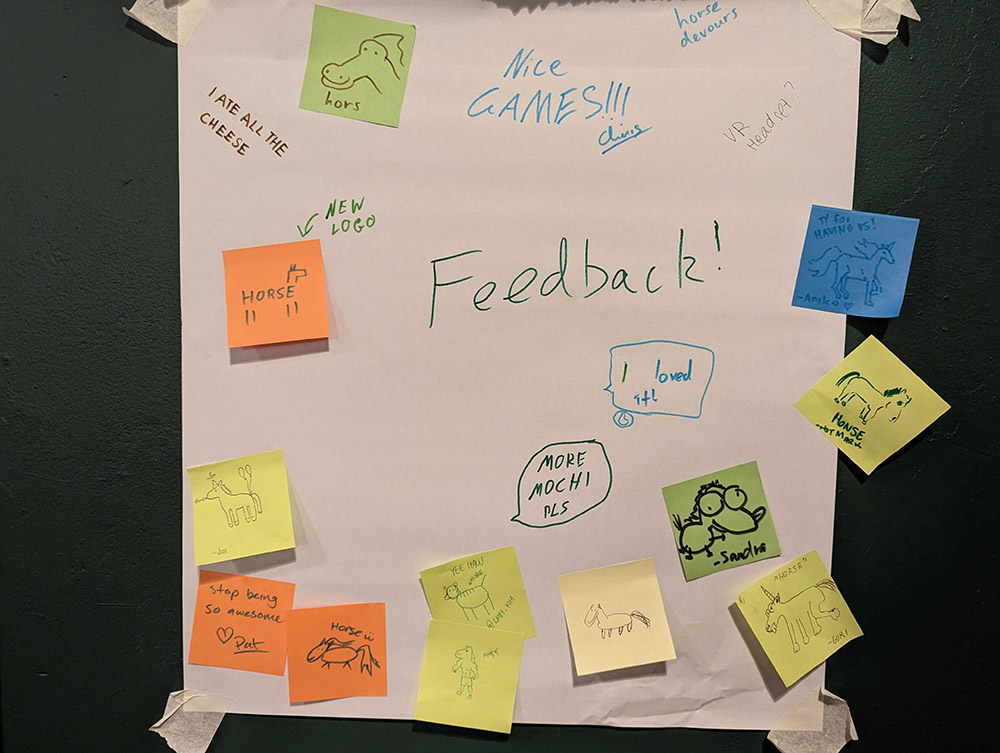 And that's a wrap on WIP Night #2! If you're interested in sharing your game in the future, register your interest on our google form! We'll reach out to you about it closer to the date!