If you're reading this, you've likely been making games with a group of friends or going at it solo, and want to begin commercialising your game(s), applying for grants, hiring others or more, to take things further.
Setting up your game studio as a business is a daunting task, especially if you've been making games as a hobby. There are no doubts that capitalising on your art (Yes, games are art!) is scary. But if you'd like to make money off your craft, registering your practice as a business is a critical first step.
There's a myriad of things to consider when starting up and then running your studio as a business. In this blog, we'll be focusing on breaking it down as much as possible and providing some Australian game development industry-specific tips.
First things first: Your game title is not your entire business.
It's shortsighted to only consider publishing your first game title. If you'd like to make games commercially, it's important to plan out your long-term goals as a developer, a studio director, and a studio as a whole.
Once again: You can make games without a profit motive.
If you'd like to get into the business of making games, read on!
Index of contents
Part 1
Planning your business
Planning your business
The first step before you get into anything is to plan for your business. Developing it will take time, as you will have to research a variety of areas unfamiliar to you and make critical decisions. It's important, however, to help give you direction.
A perspective to have is that you are planning for your business as a whole. Although your first published title will have a large influence on this plan, it is important to think ahead and step back. A good illustration of this is how studio branding is essential, as you would be leveraging your past projects and experience to have your target audience look forward to your future projects.
Business Plan
A business plan is a document where you set out your game studio's objectives and strategies for achieving them.
There are a variety of business plan frameworks, the traditional would have an executive summary and other details found in this template from the Australian government business portal. In general, they require you to outline the following information:
Studio Name
Business structure:

Are you a private company, public company or partnership?

Vision, mission, culture, and future goals (Both for business and personal):

What does your studio strive for culturally?
What does your studio aim to achieve? In the next year? 5 years? 10 years?
What do you want to achieve as a game developer/studio director?

Administrative/Operations plans:

What are your revenue streams? (Eg. Our studio develops internal projects for sale and serves clients as a consultancy.)
What tech, equipment and software do you use for your business?
Where are you based? Where is your office located? (If relevant)

Key people

Who are your staff? What do they do and what are their strengths? What are their goals?

Finances

How much is everything going to cost? (See subsection)
What are your sources of funding?
What are your current finances?
Balance sheets, cash flow statements and profit and loss sheets. (More on this in the next part of this series!)

Marketing strategy

Target Audience
Website/online platforms
Content strategy
Alternatively, Strebeck recommends working with a Lean Business Plan to get to the conceptual heart of your studio's operations. In addition, he mentions the importance of iteration, AKA keeping your plans flexible and adjusting where necessary.
The rest of this blog series will walk you through each of these sections within the plan in greater detail.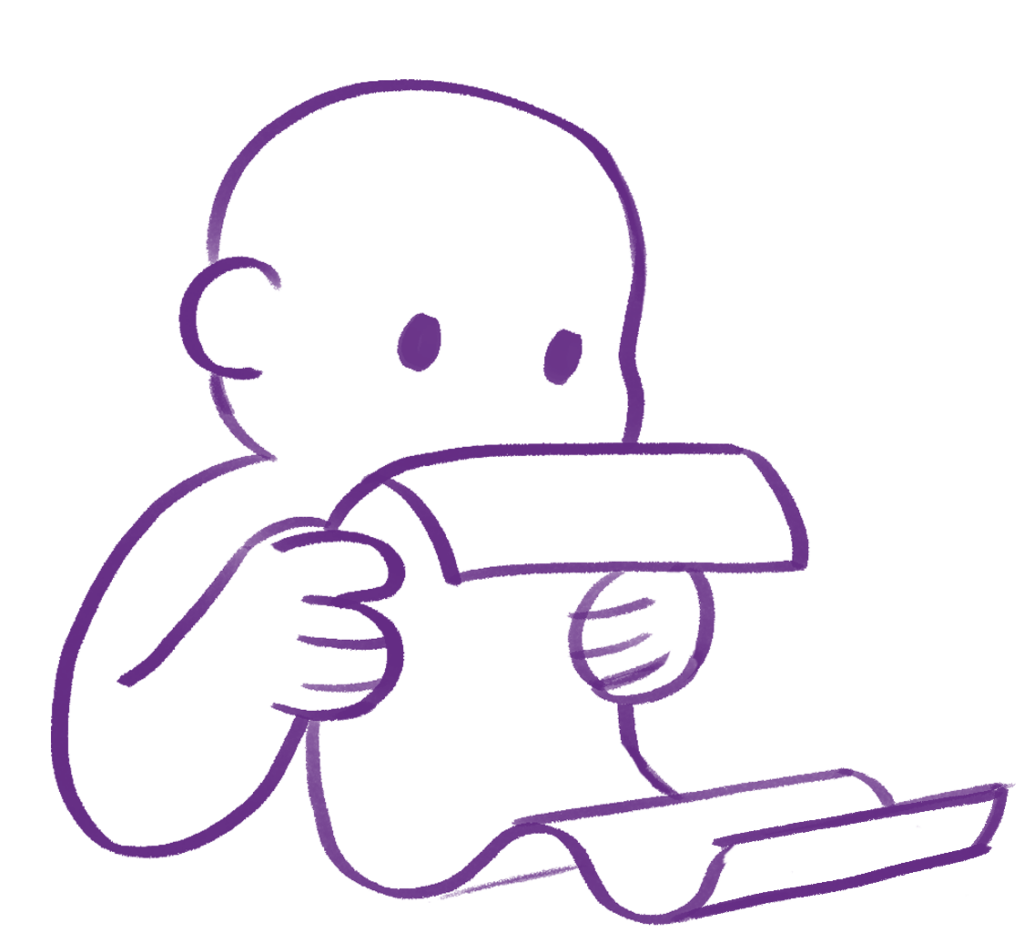 What costs are associated with setting up and running your studio in Australia?
A lot of this information will require you to research, ask questions and request quotes. However, we've prepared a broad checklist and our estimates based on our operations AKA a Private Limited Company of 7 staff, with hybrid operations (1 day in-office.)
Note: We are not affiliated with any of the companies listed below. Also, you do not need to have all the tools listed here. This is meant to highlight potential costs to you, and help you check your own lists.
Item
Estimate cost
Business Registration fees
ABN registration: $0

Business name registrations: $42 for a year) or $98 for 3 years
Legal fees
Hiring a lawyer/law firm: we recommend small-business-focused law firms like Legal Vision and they offer $165-800 per week packages.

It would be useful to get a package since with most legal firms you can ask however many questions from "Do I need a permit to operate?" to "How can I chase my client for payment?"
Accounting fees
Accounting firms can charge hourly or via monthly packages. Hourly rates vary from $40-$100 but what's important is having a reputable and good working relationship with your accountant.

Accounting software such as Xero and MYOB is great to make your life easier. Both cost around $30 a month for the basic package. Having said that, it's still worth having accountants aside from using accounting software.
Insurance
Insurance also varies, but a good price is $1800-$2500 per year and Aon has a great package for software/game developers and consultants
Staffing/Contracting
Hiring contractors can be pricey, so do your research and ask around before locking into an agreement.

You also need to be aware of Super costs and have a general idea how much your staff needs to get paid. This information is solely up to you, and it would be useful to chat with a lawyer for advice, especially for information regarding Fair Work Australia. Currently, comparing costs with other studios is the best way to go especially since there are few resources online on salary trends for this industry.
Utilities: Office rent, utility bills, wifi, phone etc. OR Co-working desks
Office rent varies, so to start, your team can work from home or you can subscribe to a co-working space like Games Plus. A Games Plus subscription starts at $20 per seat, or $50 for a flexible seat per month.
Taxes
Every quarter you will need to submit a Business Activity Statement (BAS) where you will report your income, GST, and PAYG withholding tax for your employees.

For example, if it is 1 April, then the BAS you need to report is for Jan-Mar 23 and the lodgment and payment due for that is 28 April. You can learn more information about BAS duties here.

This is where your accounting software will prove most useful since all of your invoices and receipts will live there. You can and should have an accountant verify and lodge on your behalf. You can lodge BAS on your own but having an accountant will help heaps!
Additional Business Operations tools and their costsProject Management ToolsInvoicing and accounting (Xero)CommunicationsDomain Registration + HostingSite CMS
Project Management Tools – note that some of the pricing is in USD so watch out for those international bank fees!
Kanbanize – $149-179 USD per month
Notion – starts at $8/user per month, though the free plan works fine for simple notes/as a central "wiki" for your studio.
Monday.com – free up to 2 users and starts at USD $11/user per month
Trello – free up to 10 boards and starts at USD $5/user per month
Asana – starts at $15/user per month
Jira – free up to 10 users, starts at $7.75 per user per month

Invoicing and Accounting
Xero – starts at $15/month
MYOB – starts at $10 for payroll only and Business Management package is $30/month
Quickbooks – starts at $25/month

Communications
Google Suite – starts at $8.40/user per month
Microsoft 365 – starts at $8.20/user per month (previously Office 365)Or Teams start at $5.5/user per month
Slack – starts at USD $7.25/user per month
Discord – get started for free, Nitro starts at $12.99/user per month

Domain Registration + Hosting
AWS: This fluctuates depending on your usage. Average monthly costs might be between $60-$150
Crazy Domains – hosting starts at $12/year.
Go Daddy – hosting starts at $10.5/year

Site CMS
WordPress: Premium starts at $10/month.
WIX: Basic plan starts at $15/monthWebflow14 Basic plan starts at $14/month
Crazy Domains and Go Daddy also supports CMS
Other subscriptions worth having: SSL Certificates – about $100 per year on average (There are free options such as Let's Encrypt, and most CMS subscriptions already have this integrated!)

There are plenty of options out there so use what works for you!
For Game Development:HardwarePC Other equipmentConsoles
Your basic requirement would be for your team to have their PC/laptops to work on. The median cost for laptops is around $1,500

Console dev kits would cost around $2000+ if you plan on doing porting. You also need to consider purchasing multiple controllers and other add-ons.

Make sure to keep all of your receipts and important documents when purchasing hardware as they are assets to your company and will depreciate.
For Game Development:SoftwareUnityGITGIT Clients (Fork)CodeEditorsAdobe SuiteMaya/Blender etc.Other assets/plugins etc.

Adobe Acrobat – starts at $19/month
GIT: $4/user/month
Fork: $50 once off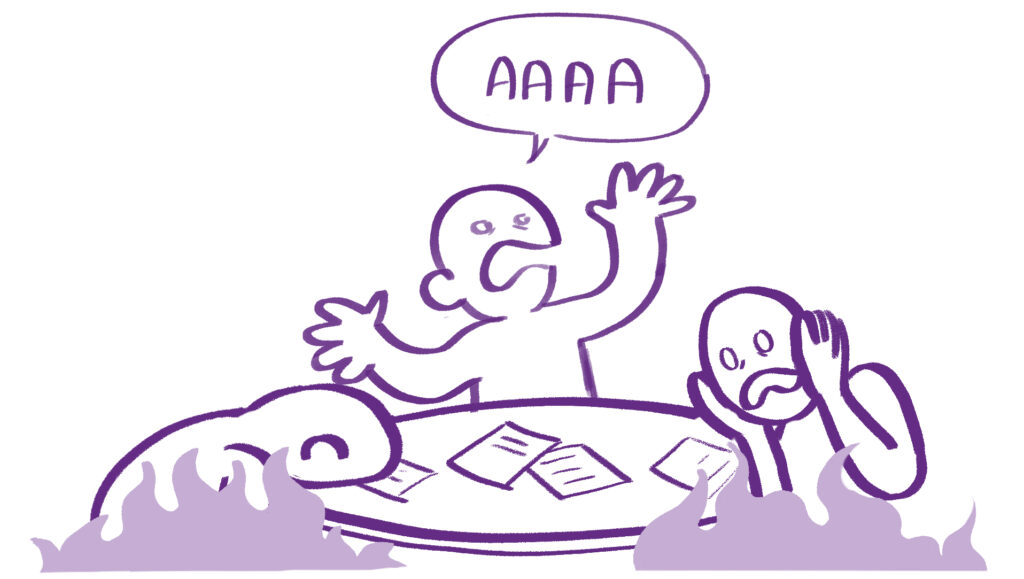 Australia specific advice to consider with your studio setup
When setting up your game studio, it's also important to consider environmental factors for your studio. That is, what opportunities and communities already exist around you. Here's a non-exhaustive list of Australian games industry initiatives, opportunities and communities to investigate/join for support!
State-based grants and other funding opportunities:

Each state has grant funding applicable to game development, which might influence where you set up your studio. You can find a handy list of grants by state prepared by IGEA here. The document also outlines additional grants, tax offsets and incentives for Australian game studios. Remember to consider your game studio as a tech company when applying for grants, as there may be more you are eligible to you!

Australian Games communities, memberships, unions and events:
For a handy calendar, check out David Ma's calendar of Gamedev Events in Australia.
Online Australian Game Dev communities: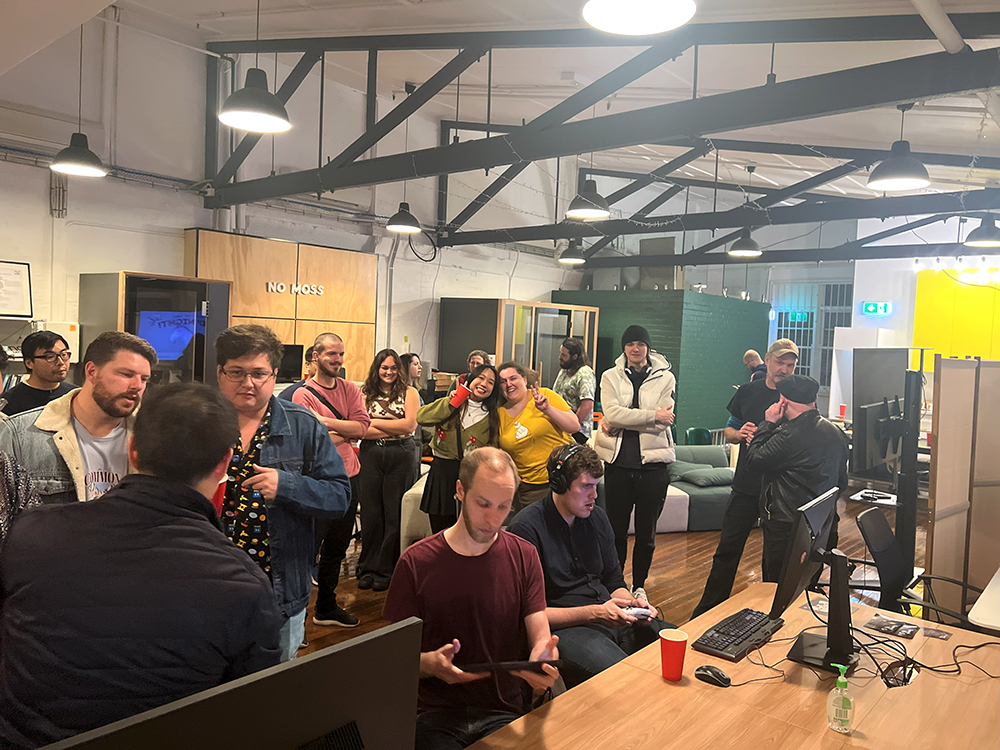 Finding legal counsel
Getting a lawyer
You need to consider hiring lawyers or getting a package from a law firm since you will be dealing with more than just client contracts when you run a business. You will need them for employment contracts, business registration, and licensing tasks. Lawyers will give sound advice on your decision-making as a business too, so it truly is worthwhile to have one. You should look for lawyers that have experience in software development at the very least, have them be local to you, and have packages that fit your business. Watch out for hourly rates and turnaround times. (The average is 5 business days.)
Understanding contracts
There are different types of contracts, letters, and notices that you will see as you run a business. The most important ones are with your client and staff. For every client, you should have a Master Services Agreement. Scope of Work is per project/game/task and can have extensions, while Master Services Agreements can have variations. Think of your MSA as the general guidelines that apply to the relationship between you and the client while the SOW is the guidelines/instructions for a specific project.
Employment contracts vary for full-time, part-time, casual, and contractors, too. These will determine your withholding tax and super obligations as a business. Lawyers can provide templates for these contracts, specific to your business and company if you ask them.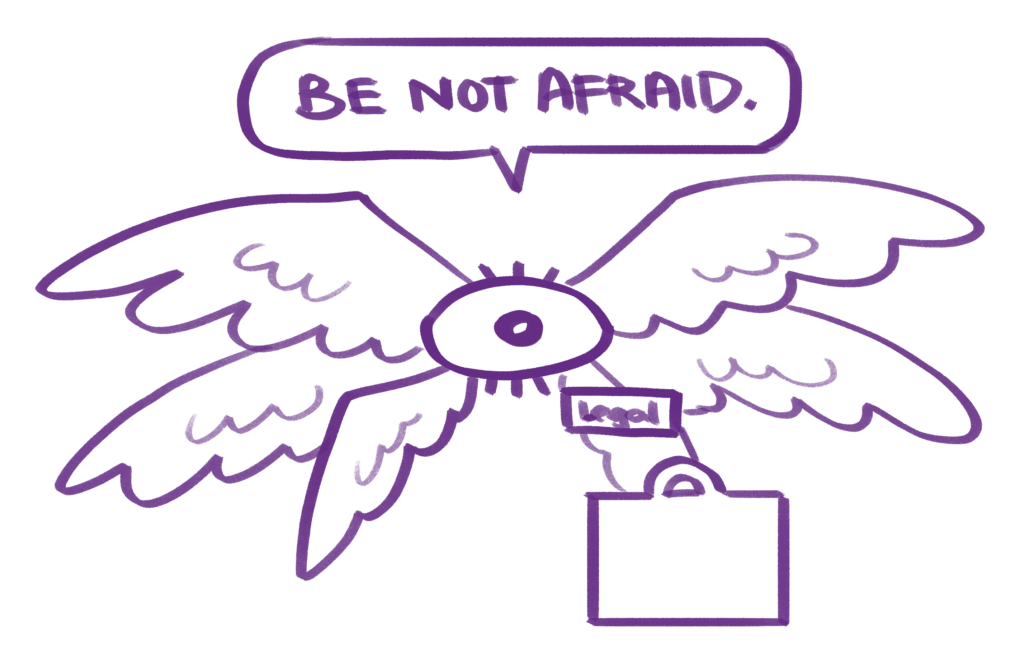 Registering your business
Register your Australian Business Number (ABN):
An ABN is used to identify your business. All Australian businesses require an ABN to operate. Whether you publish your games on Steam or Android/Apple Playstore for sale as a sole trader or company, you'll need one!
Registering an ABN is free, check this detailed step-by-step guide about the process, and then apply for it in the Australian Business Registration service. During this process, you will also be applying for the following elements below.
Register your Business Name OR Company Name
Your business name is what name you'll be operating as! (Eg. Noble Steed Games for us.) After checking your business name's availability, you'll need to register it nationally with ASIC. The portal to register your ABN will allow you to register this as well.
Tax Registration for your game studio
When you register your ABN, you will also be able to register for a business Tax File Number (TFN). This is your business' unique number in the ATO tax system.
In addition, there are a few types of taxes that will apply to your studio, requiring registration accordingly. Here are the common types of taxes you might register and possible relevant scenarios for your studio:
Goods and services tax (GST): If your studio has or expects an annual turnover of $75,000 from your games' sales/other revenue streams you mu register for GST.
Pay as you go (PAYG) withholding: If you hire employees or contractors, you must register for PAYG withholding. This means you will withhold a certain amount of tax from their pay and send this to the ATO at regular intervals.
Fringe benefits tax (FBT): If you provide employees or directors with fringe benefits such as onsite accommodation, private use of the work care, health insurance more, you must register for FBT.
For further information about them, read here.
Most software development companies can apply for Research and Development Tax incentives as well, so chat with your accountant for more details on this. It's a good idea to regularly check ATO for updates on incentives as they are not regularly advertised.
Licences and Permits
Your studio might be required to apply for licenses and permits to operate, depending on your business and where you are based. For a game studio, it is unlikely that you will require one, unless under very specific circumstances or events.
Here are a few that may become relevant as you run your game studio:
Commercial Copyright Access Licence: This is a license for businesses that intend to copy or communicate third-party copyright text and images including books, newspapers, magazines, journals or websites. It may become relevant if the game you are creating has references to existing copyrighted material (Eg. Your game features snippets from existing newsagencies or existing advertising collateral from other brands.)
Trade promotion/lottery permits: These may be relevant if you run an event/competition/raffle/lottery. Especially relevant if you do so during exhibitions or game fairs whilst promoting your game!
---
That wraps up part 1 of our series on Setting up a game studio as a business in Australia! This information might be a lot to take in, and running a business is indeed a lot of work, but we hope this will help make things more transparent for you and your team.
In the next part, we will dive into preparing your finances, revealing more tools (spreadsheets, really) we actively use for accounting and forecasting. Till then, feel free to reach out to us if you have concerns or questions!
---
We hope this guide has helped! Have a question or want to chat more about game development? Reach out to us!
Other places you can find us: