In our previous blog, we wrote about how part of our rebranding process included establishing our game studio's culture and values. In addition to that was a major overhaul to our brand identity!
Brand identity means your brand's image from name, logo, logotype, website and more! The first step was deciding our new name, and figuring out what sort of imagery we'd like to associate ourselves with. Here's a step-by-step walkthrough of our entire design process for Noble Steed Games!
Step 1: Research and exploration
We started off with discussion and research moodboards of several name variations and possible logos, with consideration of our studio's cultural pillars: Passion and compassion.
When looking at what other studios did, we realised we wanted a brand name that was personable but also suggested our values as a studio. We settled with Noble Steed Games, because of the positive connotations a horse would have (they're strong, majestic and kind), in addition to the hint of fun (and puns) that would be possible with such a brand mascot or character. Some horse characters we had in the back of our minds for all this were Spirit from the movie Spirit: Stallion of the Cimarron and Horse from the show Centaur World!
To round it back to strategy, having such a mascot also gave us more flexibility in how we market ourselves online. For example: the use of horse gifs, imagery and more were entirely possible now as opposed to before! (No, it's not just because we're all horse folk at heart. Definitely not!)

Step 2 Visual exploration
With our new brand name decided, we proceeded with visual explorations and preliminary sketches of what our new logo would look like. We decided to keep our studio's original purple, and tried making several colour palettes with it as the focus. Besides that, there was exploration of fonts and how they'd set the tone for our studio, and sketches of horses of course! Lots and lots of horses.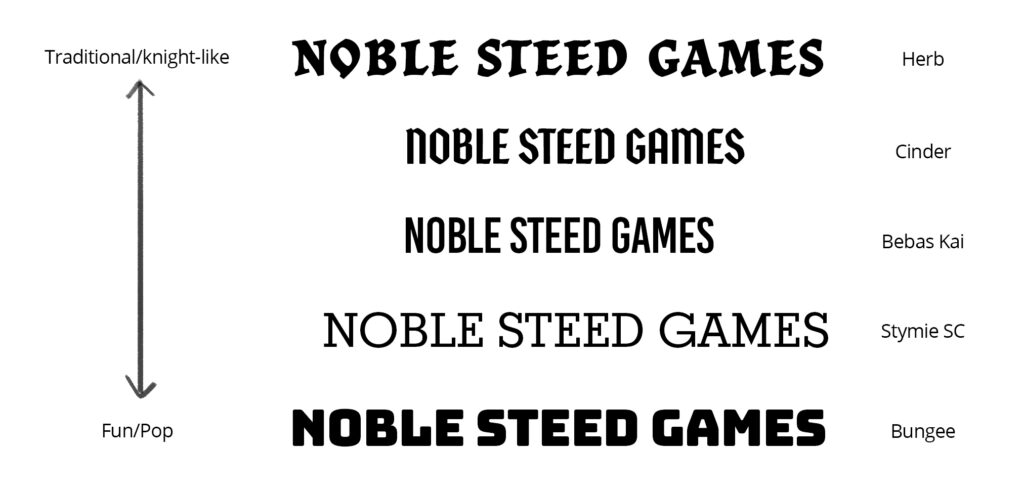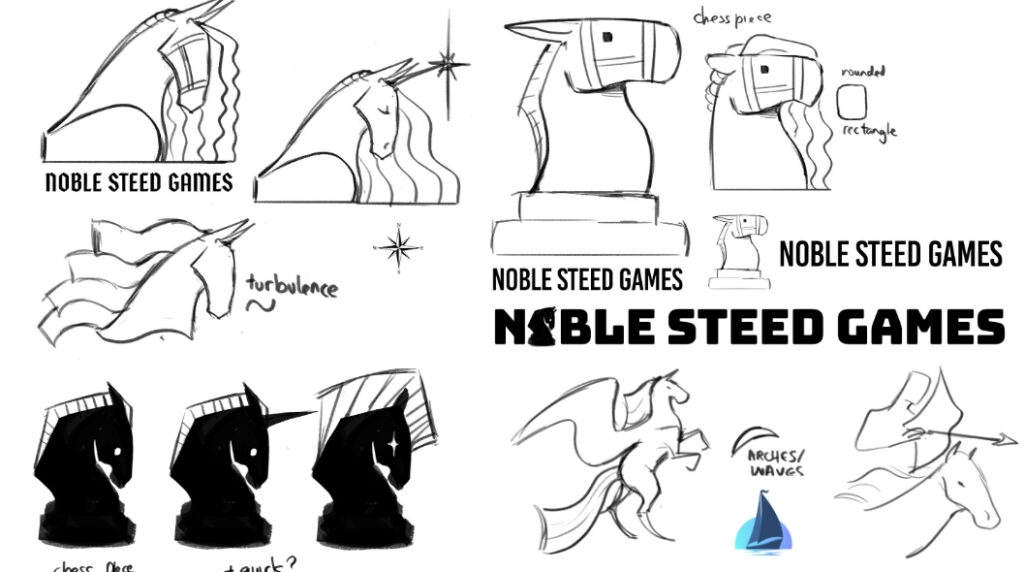 Step 3: Narrowing things down
Eventually, we reached a stage where we wanted to rein in (haha) our concepts, and hint at the game industry. This led to deep diving into making more iterations involving Knight chess pieces as our logo, but with a little more style and fun! Referencing the Friesian horse's luscious long hair, we thought this made the Knight just a tad more personable and different. We also decided to round off several hard edges, as well as simplify several details to make Horsey friendlier, both to people and mobile/digital screens.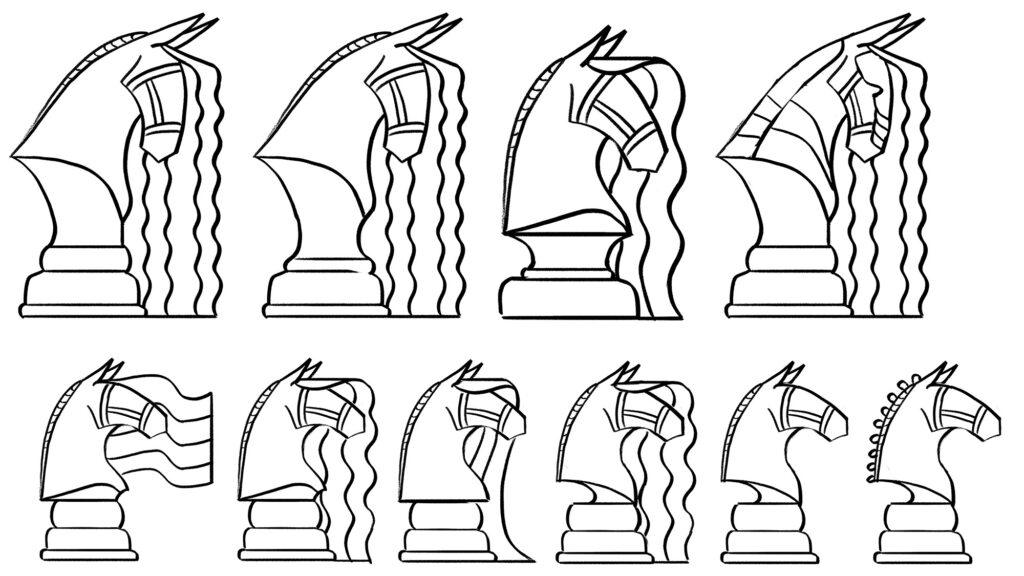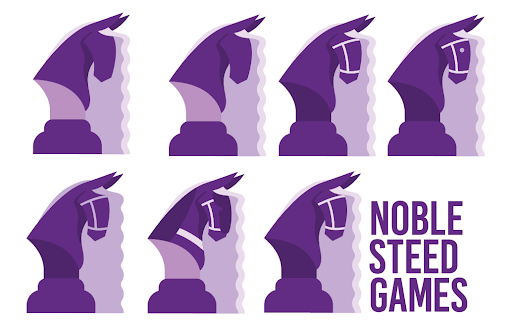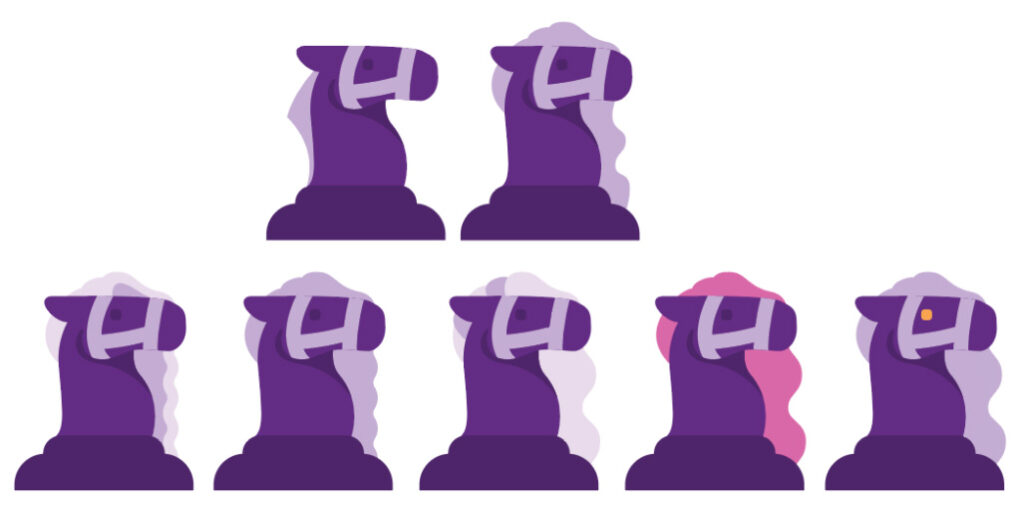 Step 4: Testing the new logo!
After a lot of back and forth feedback with the team, we finally reached our new logo for Noble Steed Games! The last things to do were make sure it would look good in various contexts: The website, our socials, on print, in greyscale and different coloured BGs! After a few final tweaks, the new logo was born!

To conclude, we're terribly excited to continue making wonderful games, and hope you enjoyed this look into what we've been itching to announce for months!
---
Have a question or want to chat more about game development? Reach out to us!
Other places you can find us: