The Australian games industry has always bolstered a community of games, game devs, players and more. That's why events like Melbourne International Games Week (MIGW) are so delightful— everyone comes together for a love of games!
Recently, our team flew into Melbourne to attend and host several events at MIGW. Here are some highlights from our week!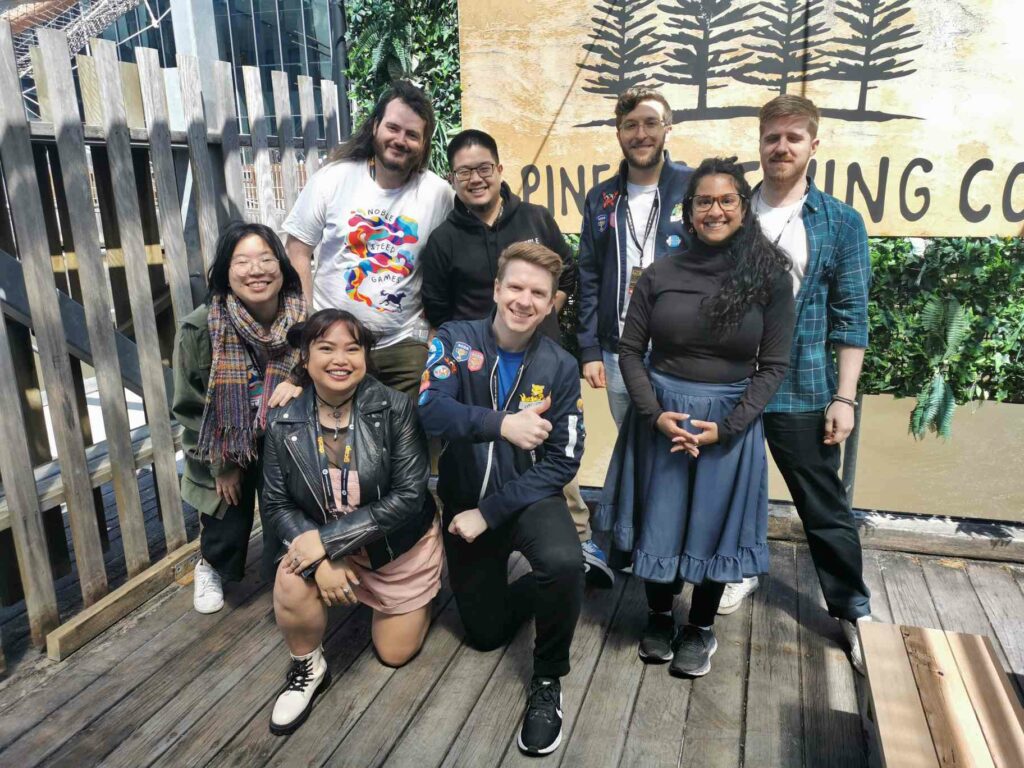 Connection and Learning: GCAP conferences
MIGW kicked off with the Games Connect Asia Pacific (GCAP) 3-day conference, filled to the brim with wonderful speakers of various game development disciplines. In addition to this, it was a space for various members within the industry to network. Organised by IGEA and made possible by hardworking volunteers, GCAP has always thrummed with a passion for games, how they are made, and the people who made them.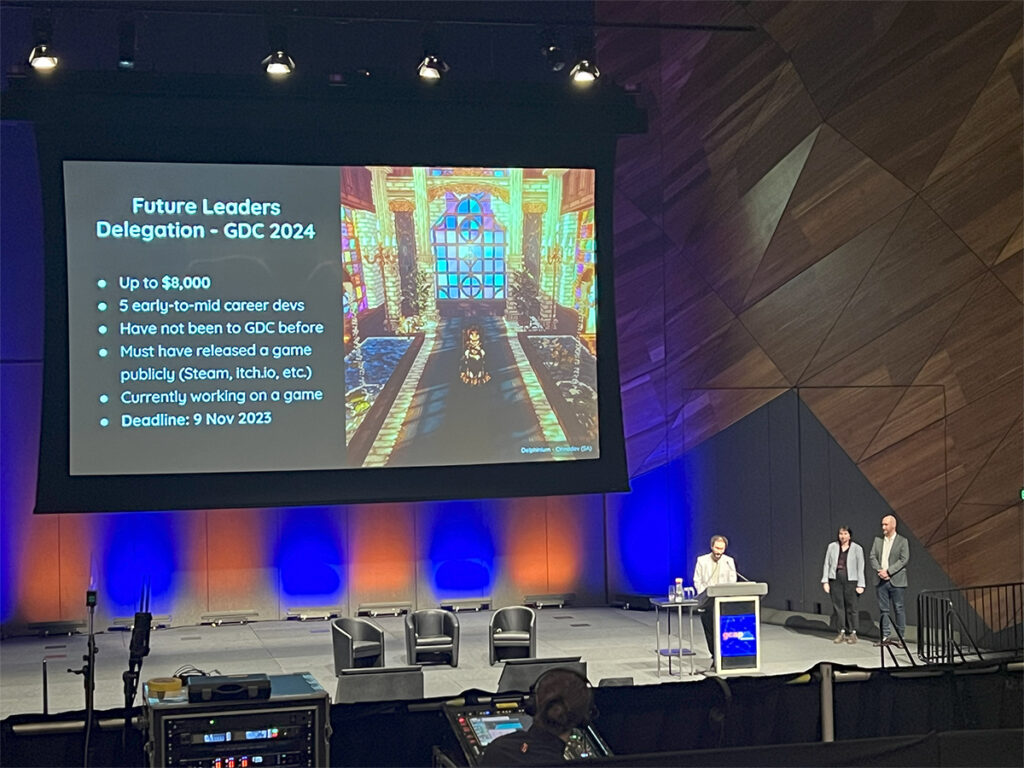 A typical comment amongst our team was how GCAP was different to typical professional networking conferences. We thought it featured the spirit of the Australian games industry in full force. Between highly technical talks about OS Scheduler and Threads (James Mitchell from Sledgehammer Games) and inspiring (if chaotic) talks about adding required features into Unity (Rip and Tear by Kiera Lord), presentations were rife with jokes, emotional moments, and even skeletons (Kelsey Gamble's talk: No, that's not a strategy!).
In essence, there was always an undercurrent of enthusiasm and joy in sharing knowledge and learning. We think it's incredible that game developers are so generous in sharing what they know to improve each other.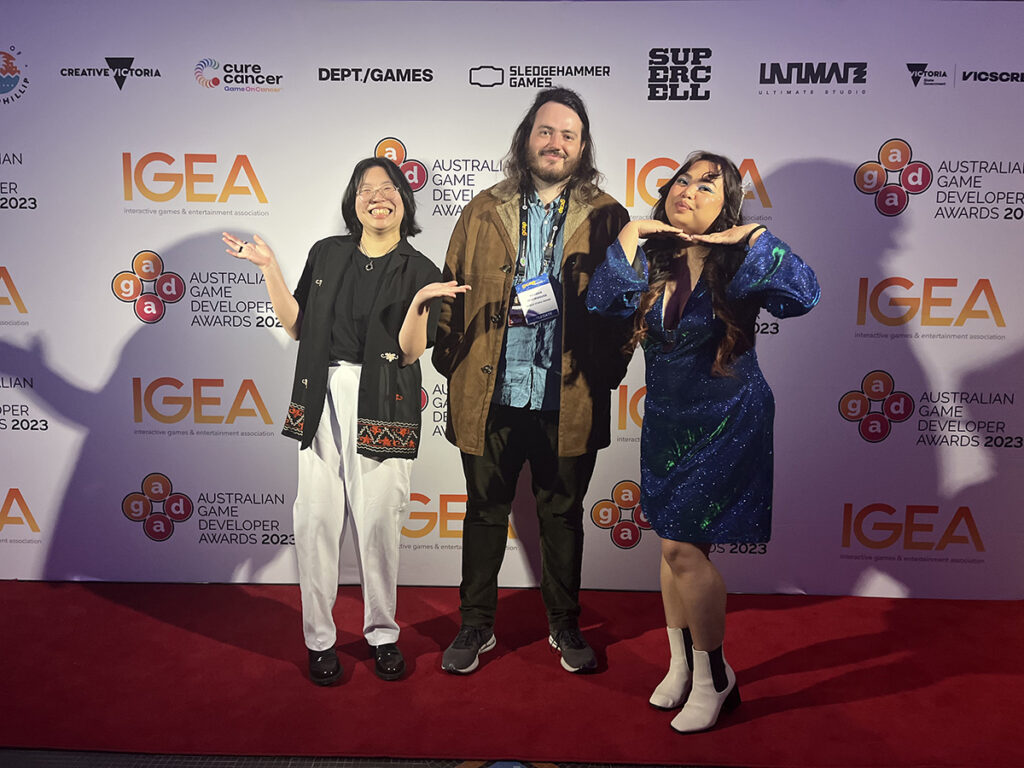 AGDAs: Celebrating Australian games
All that energy from GCAP eventually funnelled into the Australian Game Developer Awards (AGDAs), a celebration of Australian games and the people who make them or support those who do. After dressing up, we made our way to The Forum Theatre, waiting with anticipation for the announcements about fellow developers' achievements.
We're incredibly proud of everyone who was nominated and won an AGDA, especially games we've worked on in the past! Specifically: The Master's Pupil by Pat Naoum won an AGDA for Excellence in Art, and Moving Out 2 by SMG Studios won an AGDA for Excellence in Gameplay! Congratulations everyone!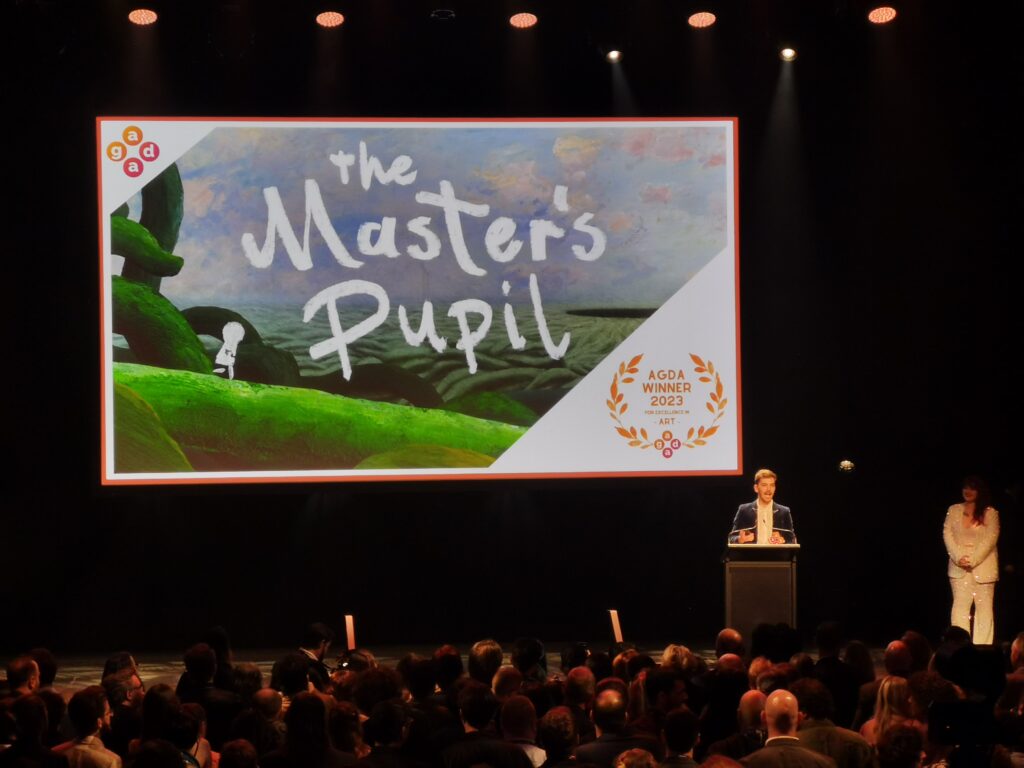 Freeplay Parallels Festival: Recognising the cultural importance of games
On Thursday evening, some of our team attended the annual Freeplay Parallels Festival: A showcase of creative and heartfelt Australian games. This year, 9 games were presented, with short talks introducing the games. Freeplay Parallels has always managed to captivate and inspire our team because they highlight the creativity and ingenuity of the local gamedev community.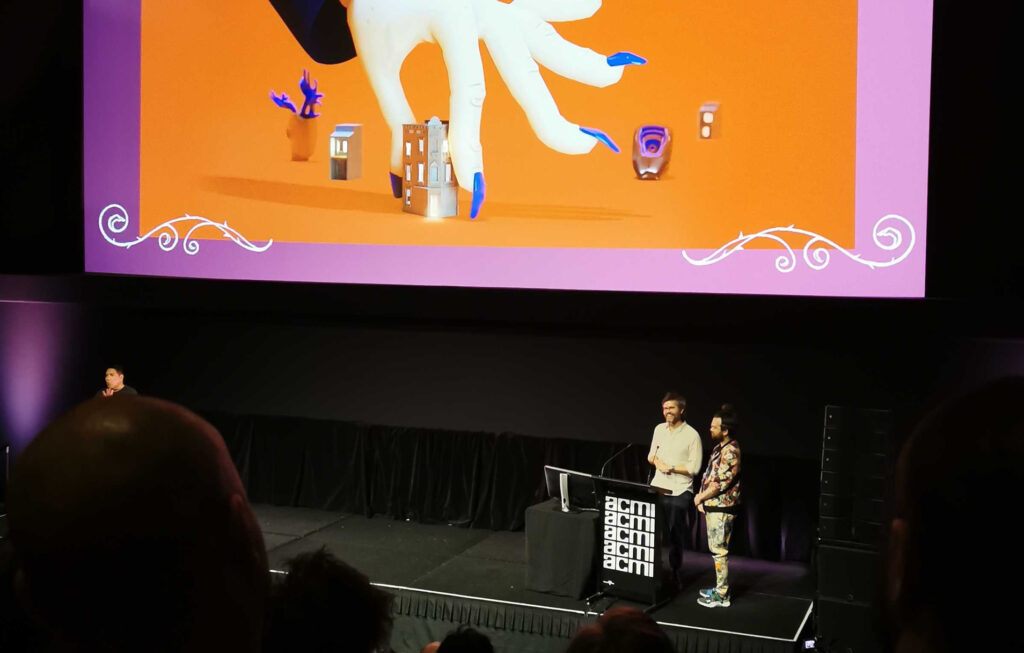 From the brilliant use of tarot cards to talk about the insufferable women in Mystique: Haunted Antiques by Ally McLean Hennessey (Lemonade Games), to Cain Maddox's discussion about the power of text to horrify in Proximate, to the anxieties and horrors (and comedy) of Janet DeMornay Is A Slumlord (and a Witch) by Pete Foley and Scott Ford (Fuzzy Ghost)— there are so many cool people making cool games. We're so excited to see the industry flourish!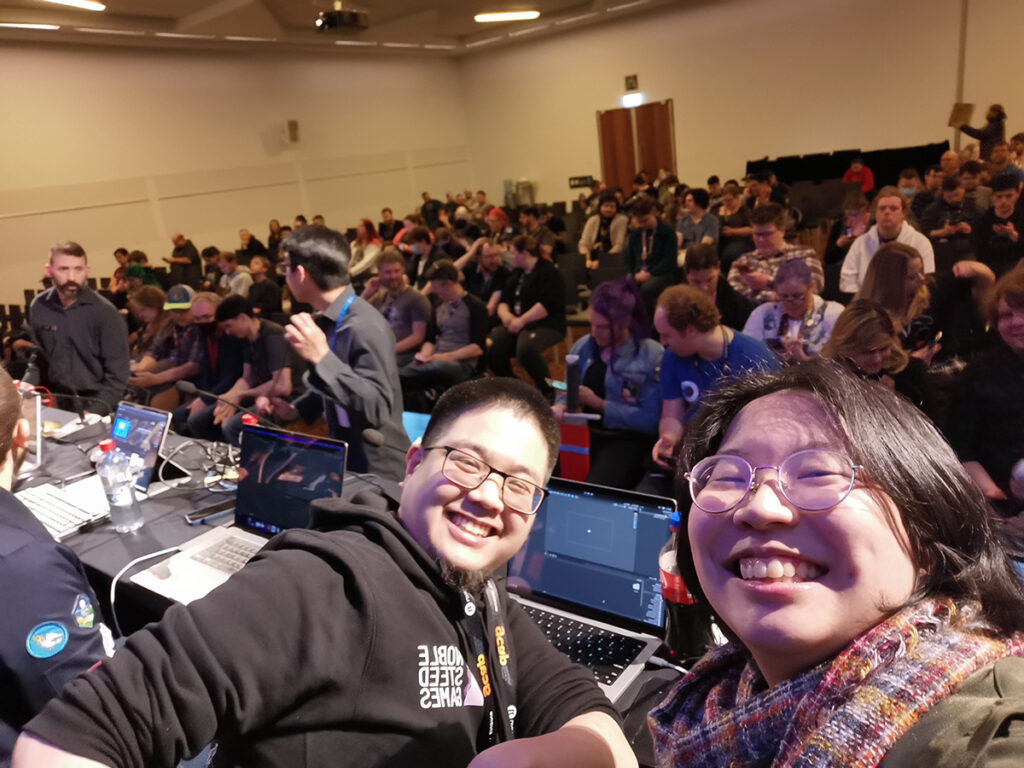 PAX AUS: A Space for Play
The last of MIGW was 3 exciting days at PAX Australia! This year, we hosted our third annual Survivor Game Jam— a hectic one-hour game jam where we pit three teams against each other in front of a live audience! Team Chaos Theory Games and Team DragonBear Studios rejoined us this year for a tense rematch, with the game jam theme "Momentum".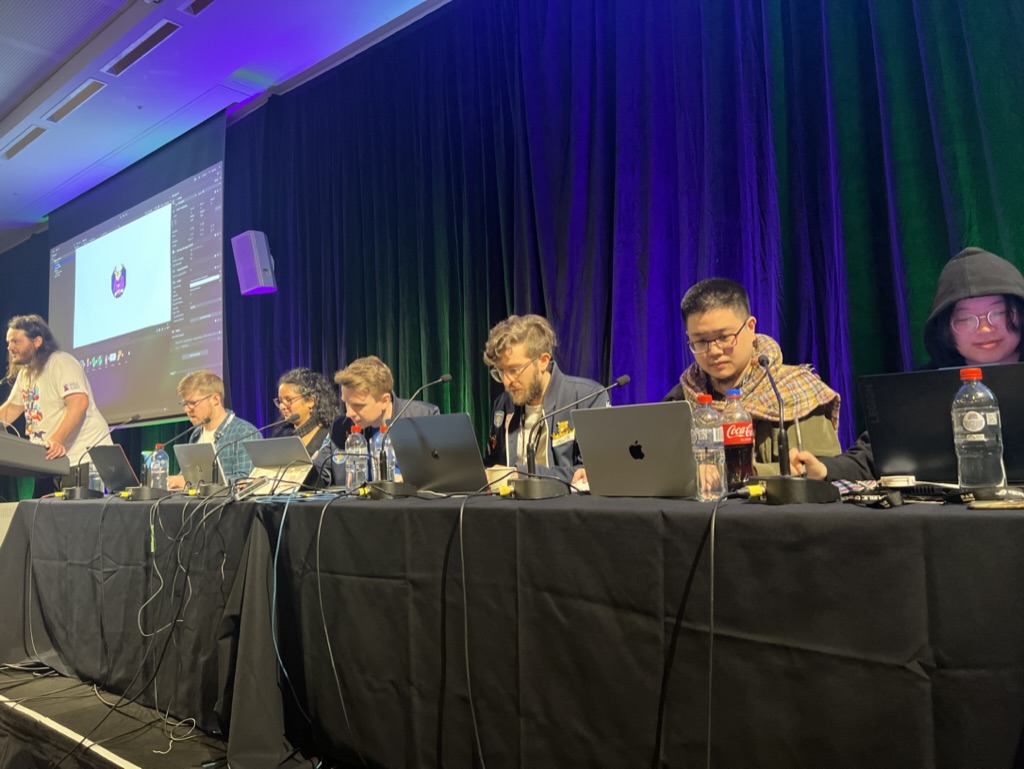 Throughout the jam, we were thrown several curveballs, from needing to swap jackets mid-way to fetching refreshments for your teammate. After overcoming those, with some more serious game development questions answered in between, the audience voted on the winning project— Team Chaos Theory Games' "UFOops", a simple game where the player continuously jumps and gains speed to survive. Team DragonBear Studios made a game called "Escaping Elon", which involved some basic platforming to, well, escape Elon Musk. From our team, we had "Kennot or Kenough", a game where you had to collect things that would help Ken find light in the bleakness of his anxieties and depression.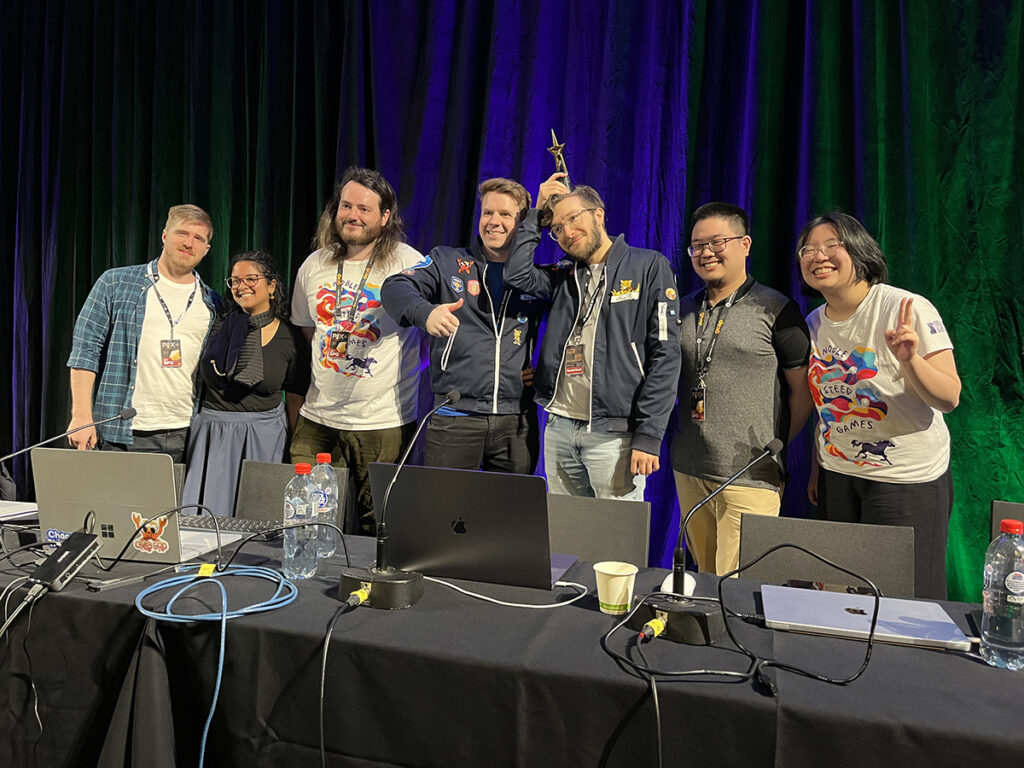 So, as you can tell, Survivor Game Jam is a chaotic way to showcase how devs work. At least, semi-realistically.
The rest of PAX was spent helping out friends and fellow devs at their booths (Shoutout to Which Way Up by Turtle Flip Games, and The Drifter by Powerhoof Games), as well as checking out the games on showcase. In addition to all the fun games available for us to playtest, we had a grand time checking out everyone's cool cosplays, collecting pins and badges, and squeezing in the Megadev afterparty to unwind after MIGW.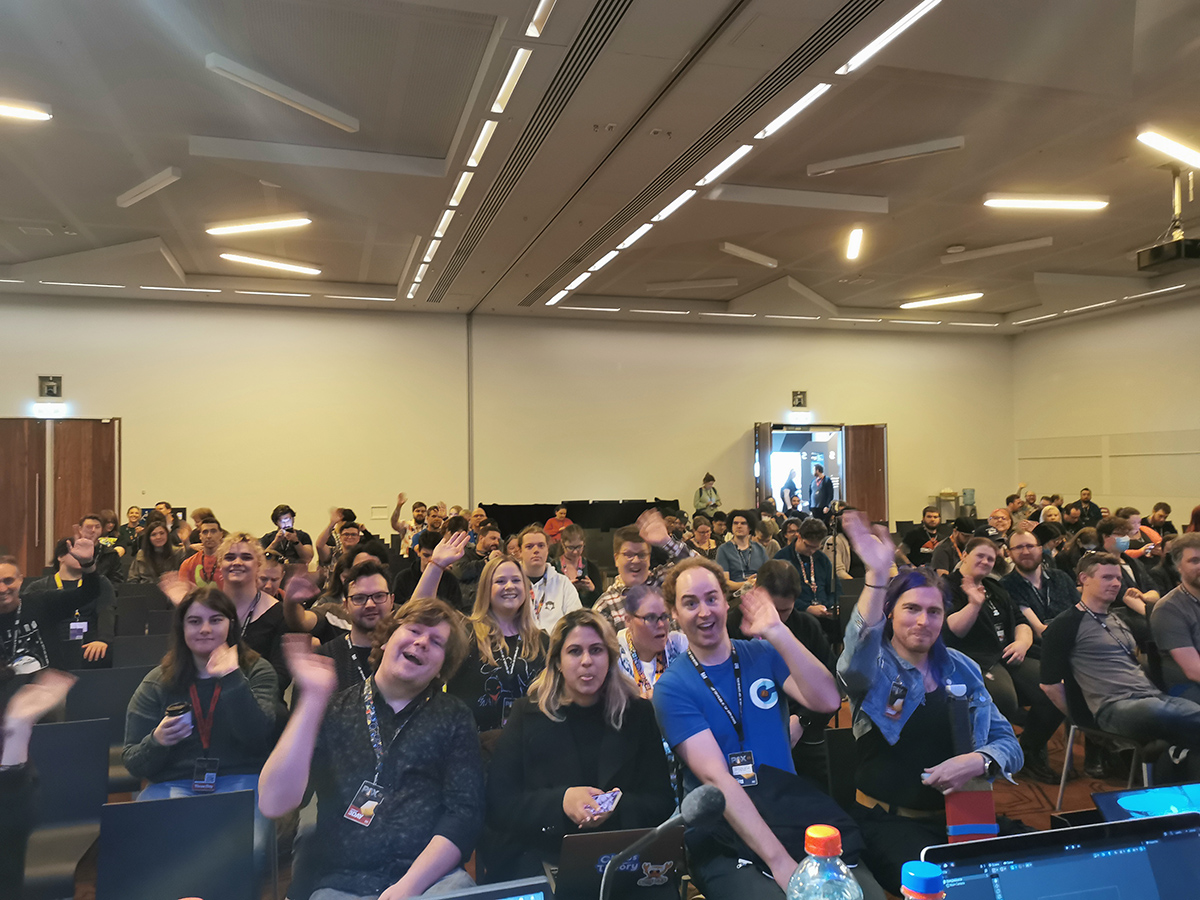 To conclude
We had a wonderful time at MIGW, and feel so privileged to be a part of such a wonderful community. MIGW has shown us what we've always known— the beauty and vibrance of the Australian Games industry. We look forward to all the upcoming games, and how the landscape will transform with increased funding and support for such a culturally and artistically significant medium. So much to be excited for! See you next year Melbourne!
---
We hope you enjoyed reading this! Have a question or want to chat more about game development? Reach out to us!
Other places you can find us: