Techno Chicken
Endless disco runner to make your day groovier
Play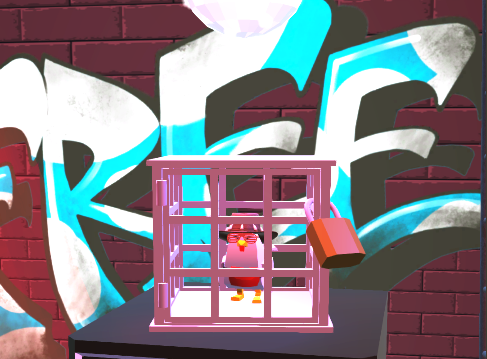 Platforms:
Android, IOS
Tools Of The Trade:
Unity
Techno Chicken is a hypercasual mobile endless runner where you're stuck in a disco, have to bust out of a cage, and make a run for it!
You play as Chooki, a groovy chicken who has been unwillingly put into a cage. Avoid giant stereo hurdles, collect eggs and disco balls whilst you make your grand escape. Put on something stylish while you're at it.
We developed Techno Chicken with the owners of the viral Chicken Techno music video. They noticed there was an opportunity to do more with the concept, wanting to bring the video to a new medium. Set with the video's original music tracks, the game brings new life to an already fun idea.
Dev Notes:
After chatting with Oli, the creator of the original Techno Chicken, we noted down what he had in mind for the colour scheme, feel and aesthetic. We then began researching other, similar games to get an idea of what visual style was popular with them, and combined this with Oli's vision to create something current, quirky and bright.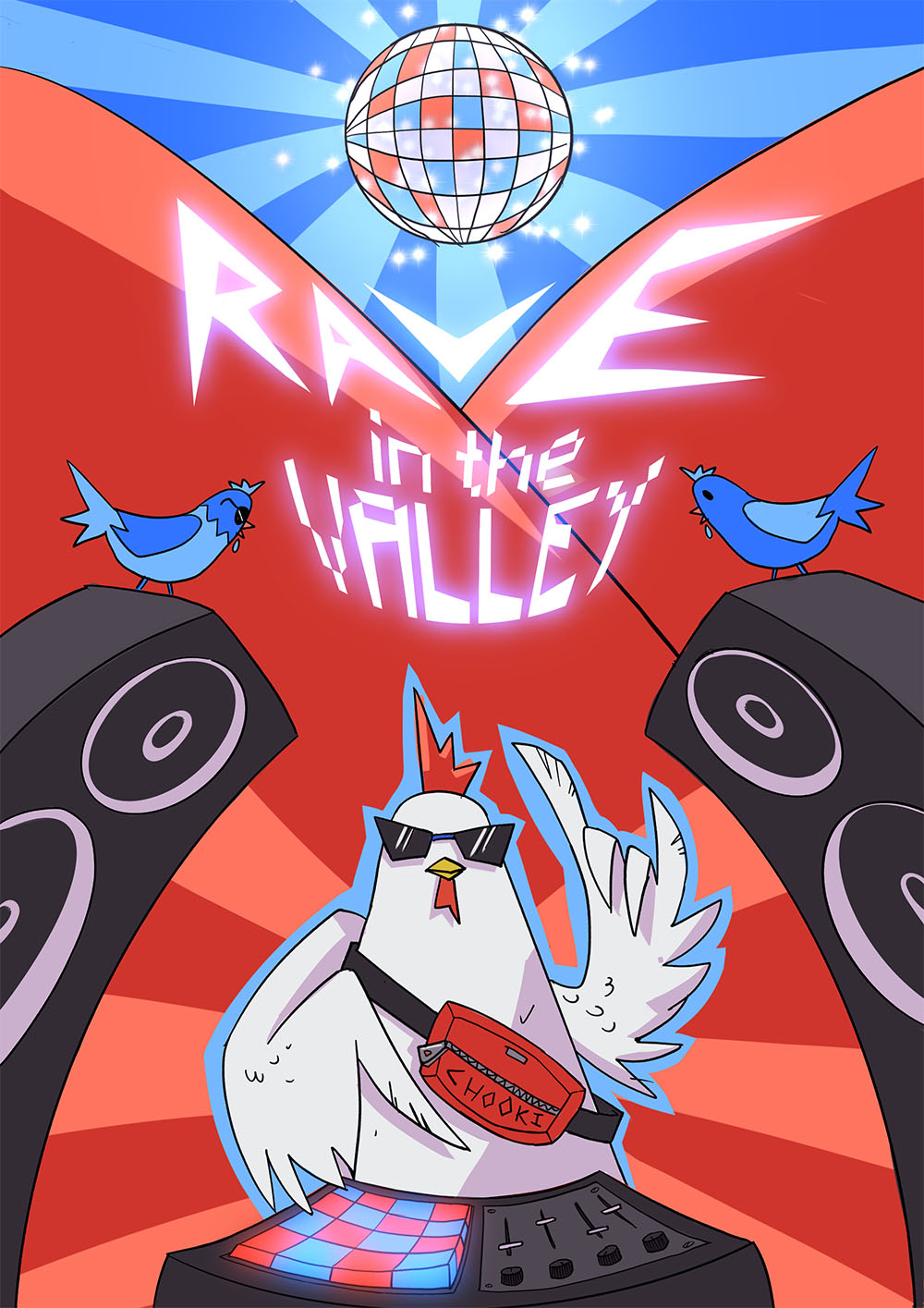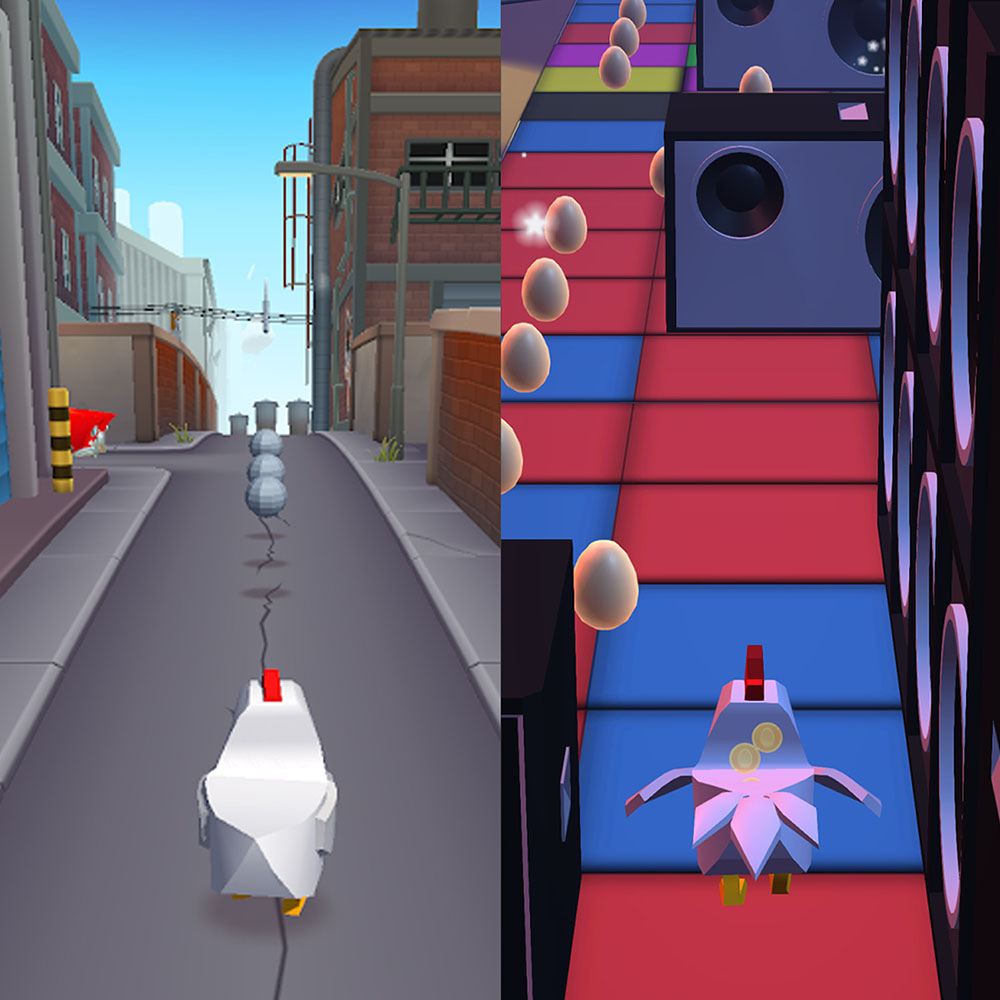 Early prototypes of the game involved drawing and modelling Chooki and thinking up all the funky outfits for him! A chicken so active required many different hats and glasses in its wardrobe, afterall.