Sea-Monkeys®: Zen Aquarium
Build your tank
Play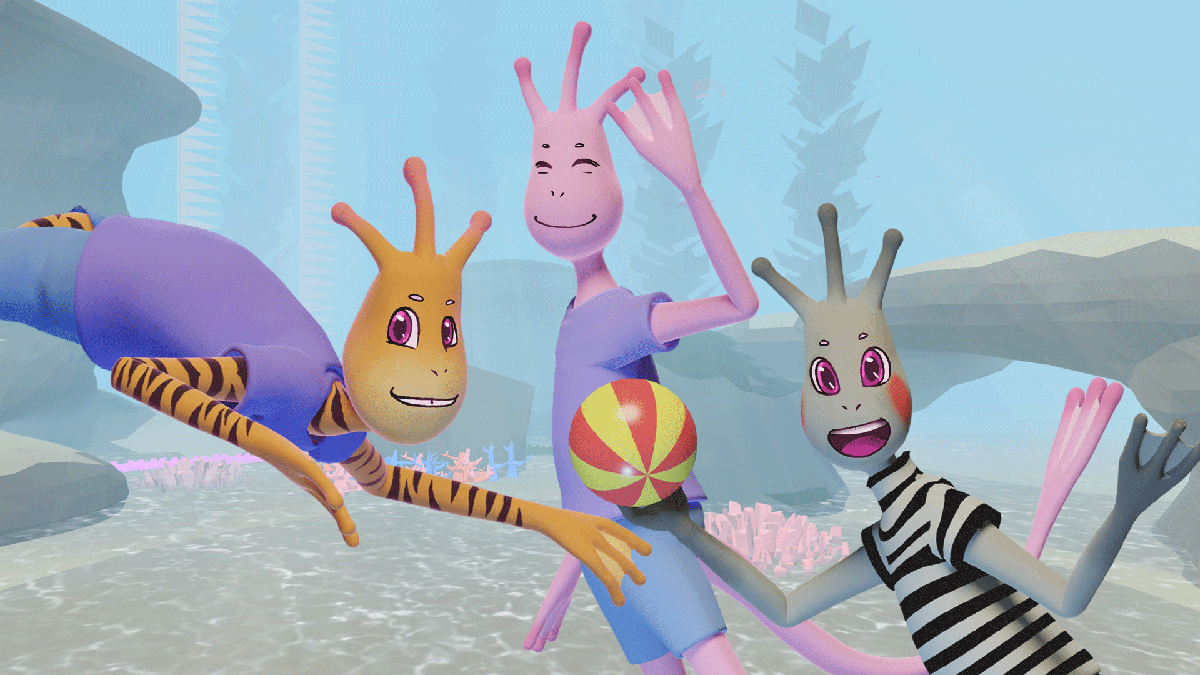 Platforms:
Mobile
Tools Of The Trade:
Unity
Sea-Monkeys®: Zen Aquarium is the official Sea-Monkeys® mobile pet game where you build a virtual aquarium and raise adorable weird Sea-Monkeys®!
There's plenty to do: feed, pet and play a variety of minigames with your underwater buddies. Decorate your tank to bring your Zen Aquarium to life! Discover all the Sea-Monkey® species the ocean has to offer and collect them all!
Sea Monkeys® and all affiliated branding are registered trademarks of The Original Sea Monkeys. We worked with them to bring your fishy childhood friends to life on mobile!
Dev Notes:
The whole team poured a lot of heart into this game, especially with a brand so beloved! For Zen Aquarium, we delivered the beta version of the game, and then continued on to release the full version of the game.
To start off, we discussed with The Original Sea Monkeys® team what Zen Aquarium would be like and what sort of cool species we could create! Our Game Artist then proceeded to go through ideation and concepting, with plenty of back and forth for the initial rough sketches. Once happy, she set about 3D modelling, rigging, mesh optimising and animating the Sea-Monkeys®. Their 2D faces were designed to be overlayed onto the 3D mesh for a cool 2D/3D effect!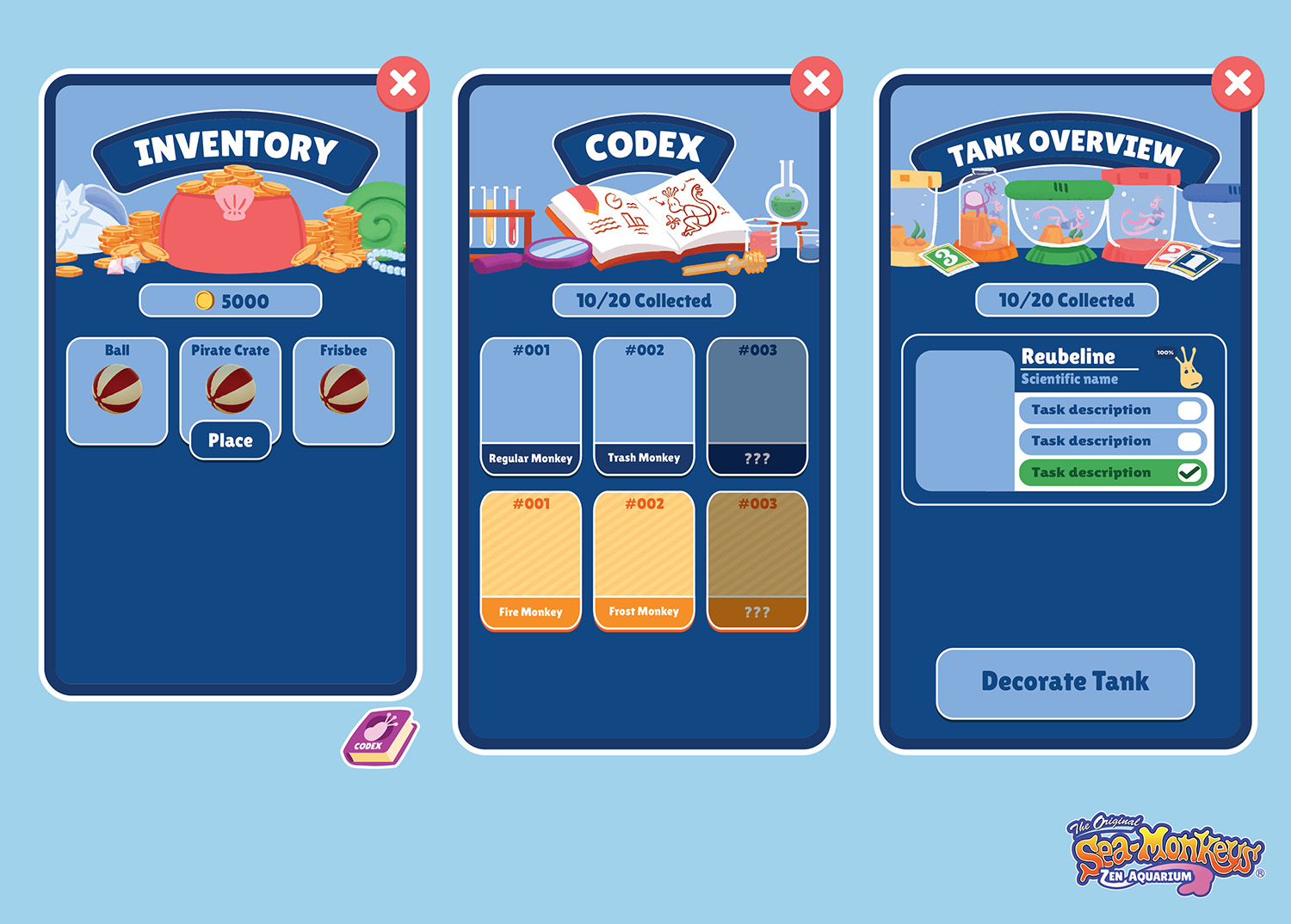 Besides the concept and production art, the team also went through several passes for the UI. Much of the game's interfaces, icons and more were made in reference to the The Original Seamonkeys® brand. With consideration for the mobile platform, designs were simplified and used a limited colour palette.
Sea-Monkeys®: Zen Aquarium also went through several updates and improvements, with more features, games and species implemented over time. As a result, it was crucial to integrate QA processes into our development processes. Ronnie, our QA engineer, oversaw the QA testing for all added features and bug fixes, minimising the chances of bugs going unnoticed for new versions!