Hexgrove Books
Agile training through a cosy bookstore simulator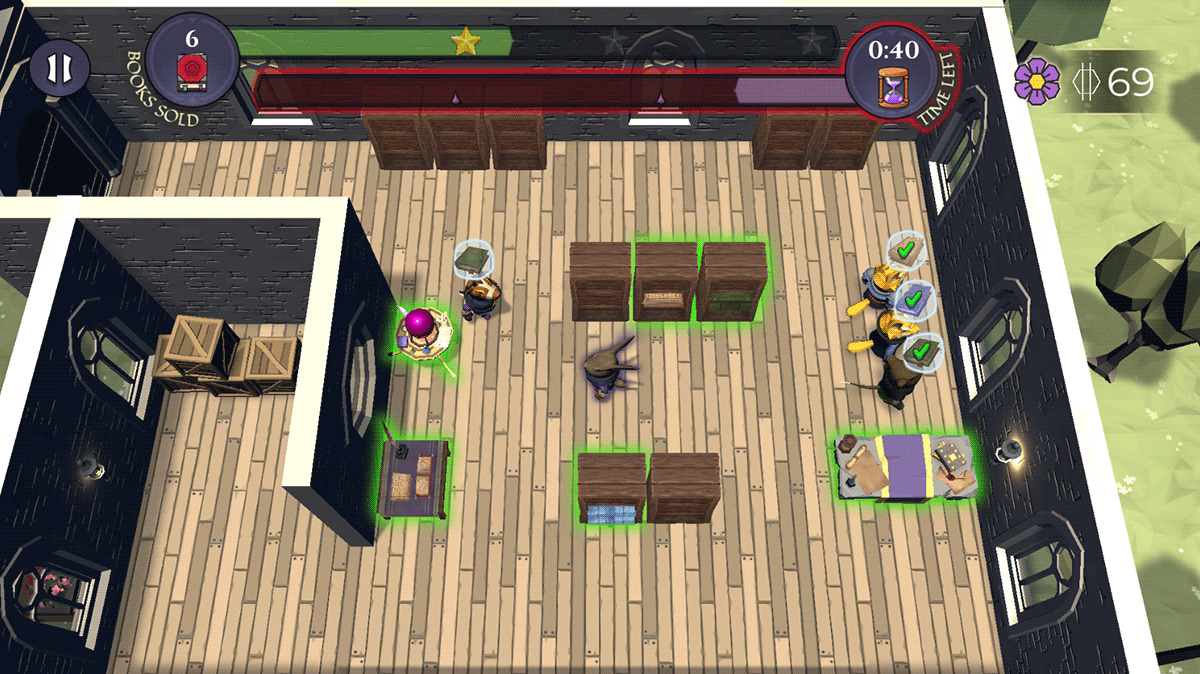 Platforms:
Web, Android, IOS
Tools Of The Trade:
Unity
Hexgrove Books is a gamified agile training tool. Through an online multiplayer fantasy bookstore simulator, agility training becomes fun and educational!
You play as part of a team of woodland animals running a magical bookstore. Your responsibility is great, as you must supply the Kingdom with the knowledge and entertainment they need to survive the incoming invasion of Impedimentals! Work with your team to make sure your customers don't turn tail. Magical books, stock lists, customer service— Can your team manage the hustle and bustle?
We developed Hexgrove Books for No Moss, an agile and tech consulting firm who wanted to gamify their training services. Through roleplaying as the furry cast of Hexgrove Bookstore, their trainees are able to more intuitively explore Agile concepts in practice. In addition, making Hexgrove books an online multiplayer cross platform game made this tool more accessible to users of a variety of devices for our client.
Dev Notes:
Games are a great tool for teaching agility, they're compelling and chaotic, and excellent resources. However, not a lot of these types of games have online multiplayer, or built in things like graphs and strong stat tracking, incredibly useful features for training. Playing as woodland animals running a business was the perfect balance between fun and practicality!
Our game artist, Sophie, also worked hard to bring the concept to life! With her beautiful character designs and environment concept art, Hexgrove became its own little magical universe.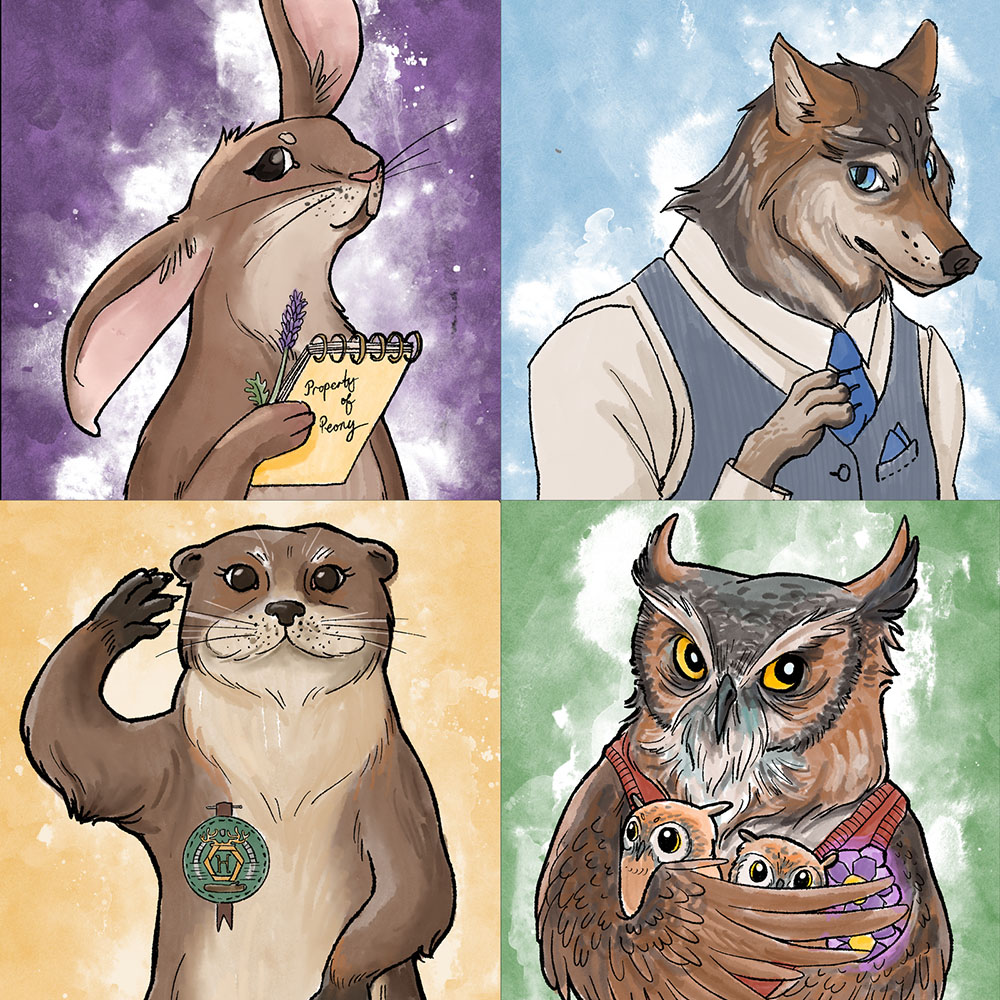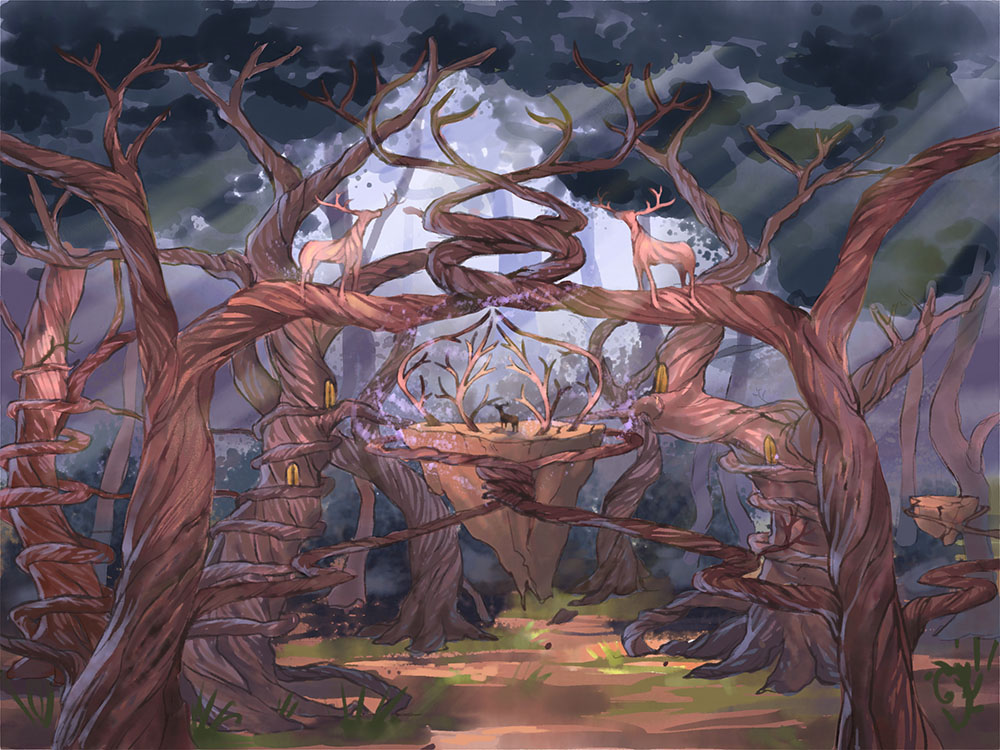 One of the challenges we came across whilst developing Hexgrove Books was accommodating Colour Blindness with our use of colours to help differentiate objects in the game. To do this, we ran our colour schemes through colour-blindness simulators at various points during the project, helping us choose colours for the books and character outlines that were friendly across a range of different types of Colour Blindness. Finally, in our playtesting, we also made sure to include colour-blind players, ensuring the accessibility of the training tool.
"Despite my high opinion of Noble Steed Games, they still managed to exceed my expectations on quality and communication during the development process."
Sean Coles - Agility Consultant of No Moss Co
The Studio's Favourite Moment:
When Sophie (our artist and composer) decided to create her own sound effects for these animal customers by making animal sounds and remixing them to sound like animal squeaks. So funny!
Reuben
Doing voice acting, texturing and illustration. I loved creating the storybook aesthetic.
Sophie
Testing out customer spawning code and accidentally spawning hundreds and hundreds of customers into the store at once.
Maddie